Volunteers are the backbone of all the incredible work we do! National Volunteer Week 2023 was the best way to celebrate the can-do attitude of our volunteers, who jumped at the opportunity to celebrate the week by organising volunteer planting and clean-up days at stations across Victoria.
Here are some highlights of our incredible Stationeers and corporate volunteers who celebrated National Volunteer Week 2023 with us by doing what we all love – volunteering to Keep Victoria Beautiful! ???
Apple corporate volunteer day ?
We hosted a corporate volunteer day for Apple staff who happily weeded, mulched and planted over 150 indigenous plants at the Tooronga Station in Malvern, supporting the work of our Stationeers program. Apple's corporate volunteering day was generously supported by Rewilding Stonnington, a local Stationeers group dedicated to reintroducing indigenous and endemic plants to Stonnington.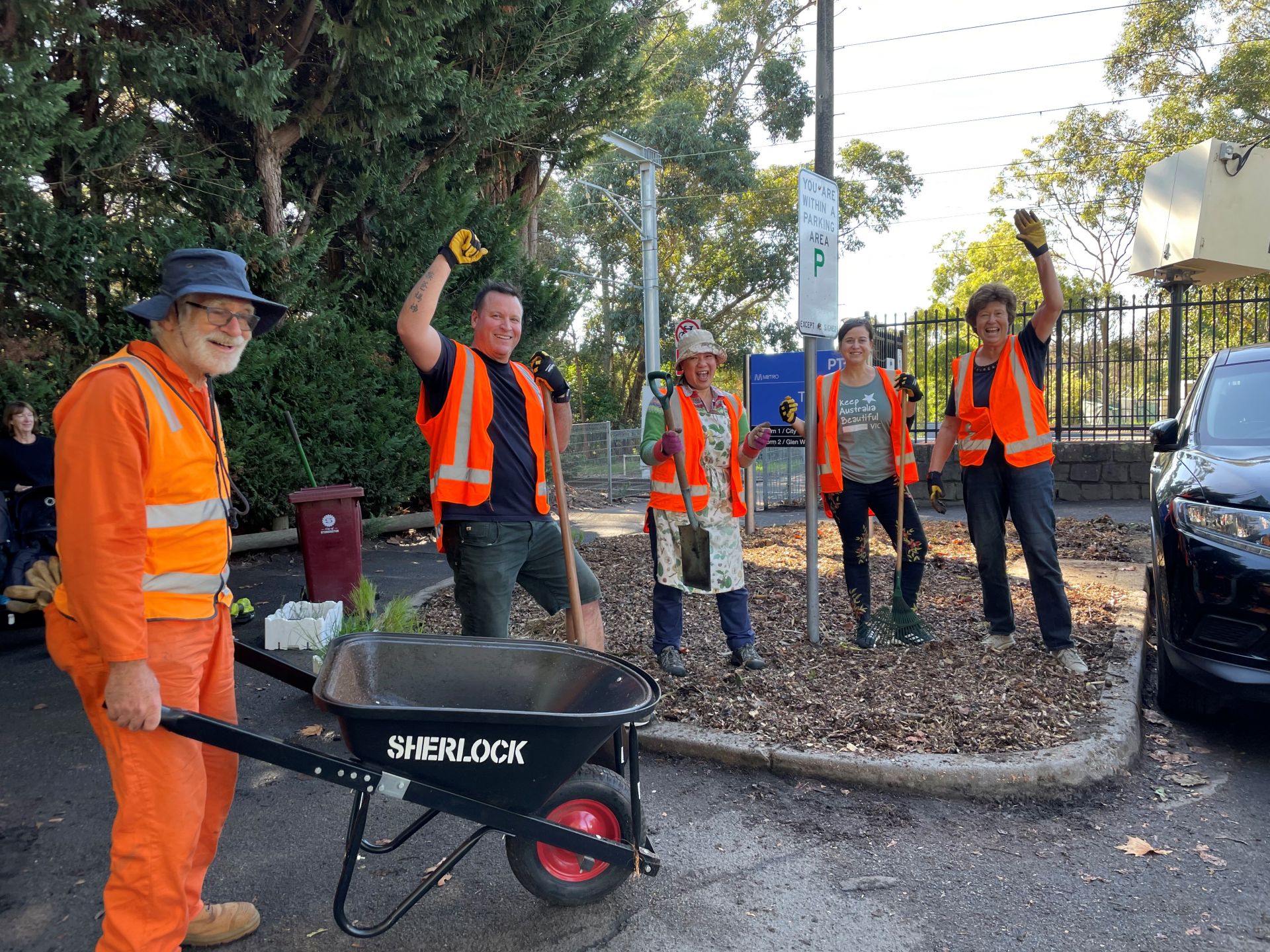 V/Line volunteering day at Melton Station ?

V/Line staff volunteers blitzed Melton Station, giving its gardens a major spruce up during an organisational volunteering day. The hard-working team planted over 600 plants, mulched garden beds and improved the station entrance. The success was celebrated with lunch, shared stories and plans to tackle more stations!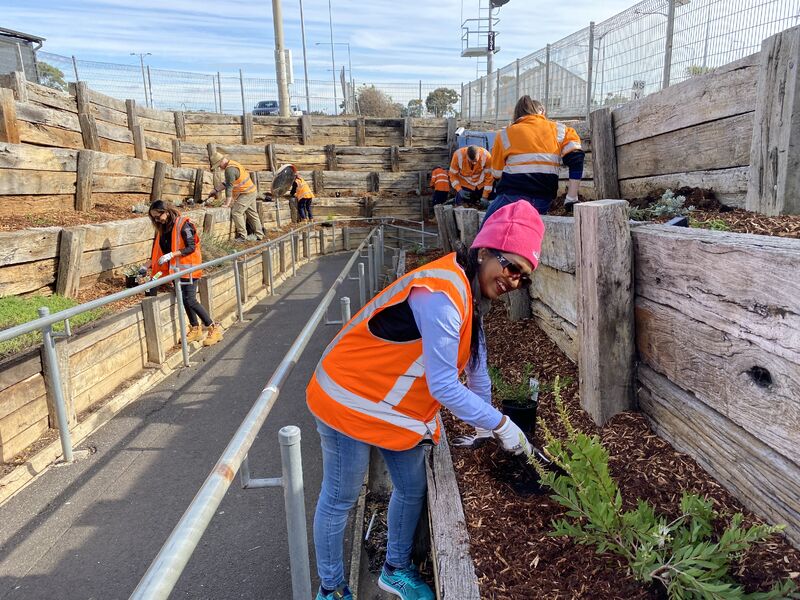 Memorial tree planting at Northcote Station ?
Volunteers from the Department of Transport and Planning pitched in at Northcote Station, digging holes, spreading mulch and planting dozens of trees, shrubs and grasses. They were steered by the experienced local Stationeers, whose group includes a landscape designer who has been designing a native meadow at the station precinct and didn't hold back in showing people what to do.  Grins all around, they celebrated by planting a special memorial tree followed by a picnic and plans to come back.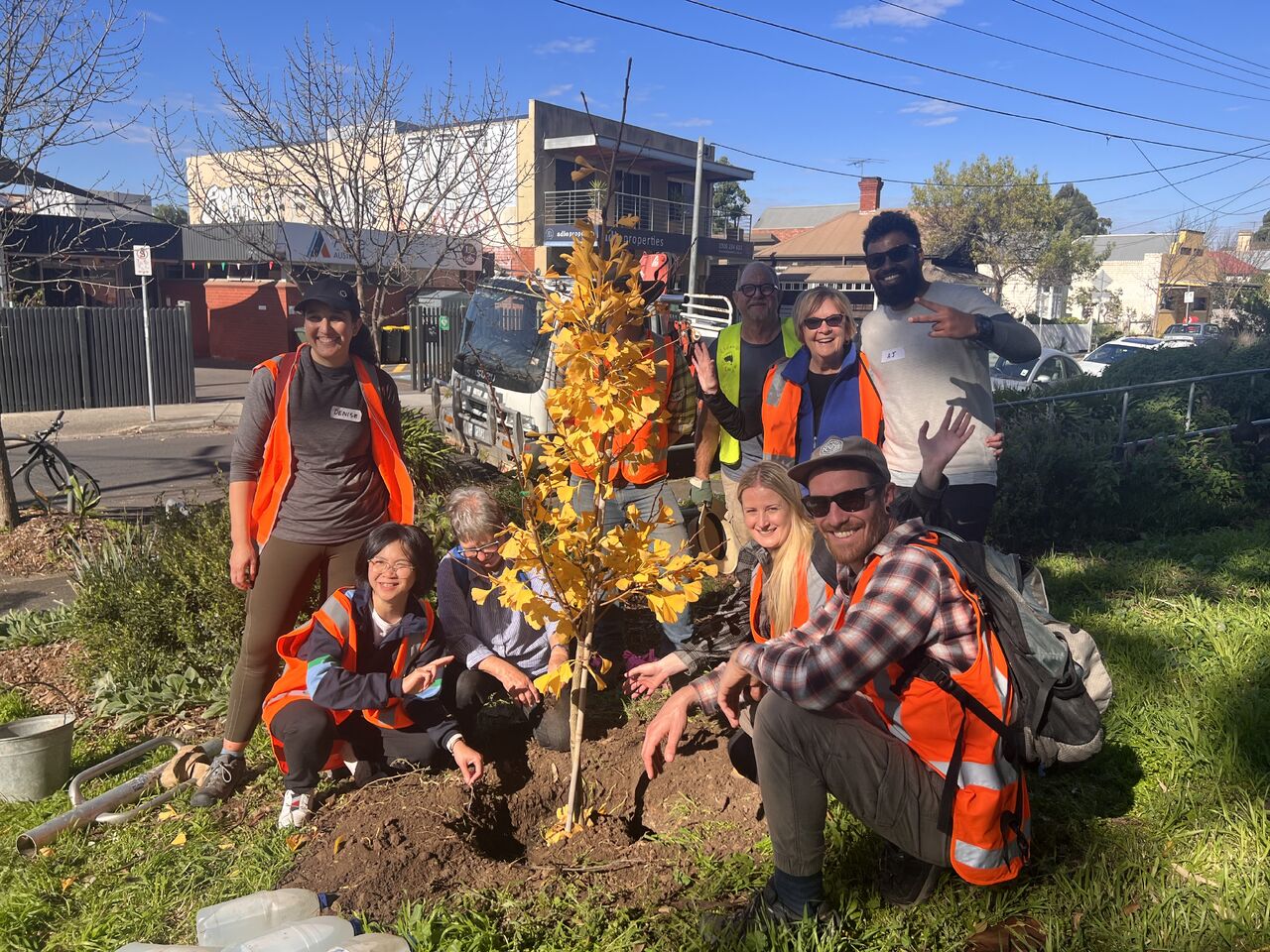 VicTrack volunteer day at Eaglemont Station ?
VicTrack volunteers didn't let a little rain stop them at Eaglemont Station. Volunteer teams attacked weeds big and small, dug holes and planted swathes of shrubs and grasses.  Mulch and mud flew and was packed down around the new plants. The result? A stunning display of native landscaping across the station gardens capped off with a special planting of a banksia as a mark of the day.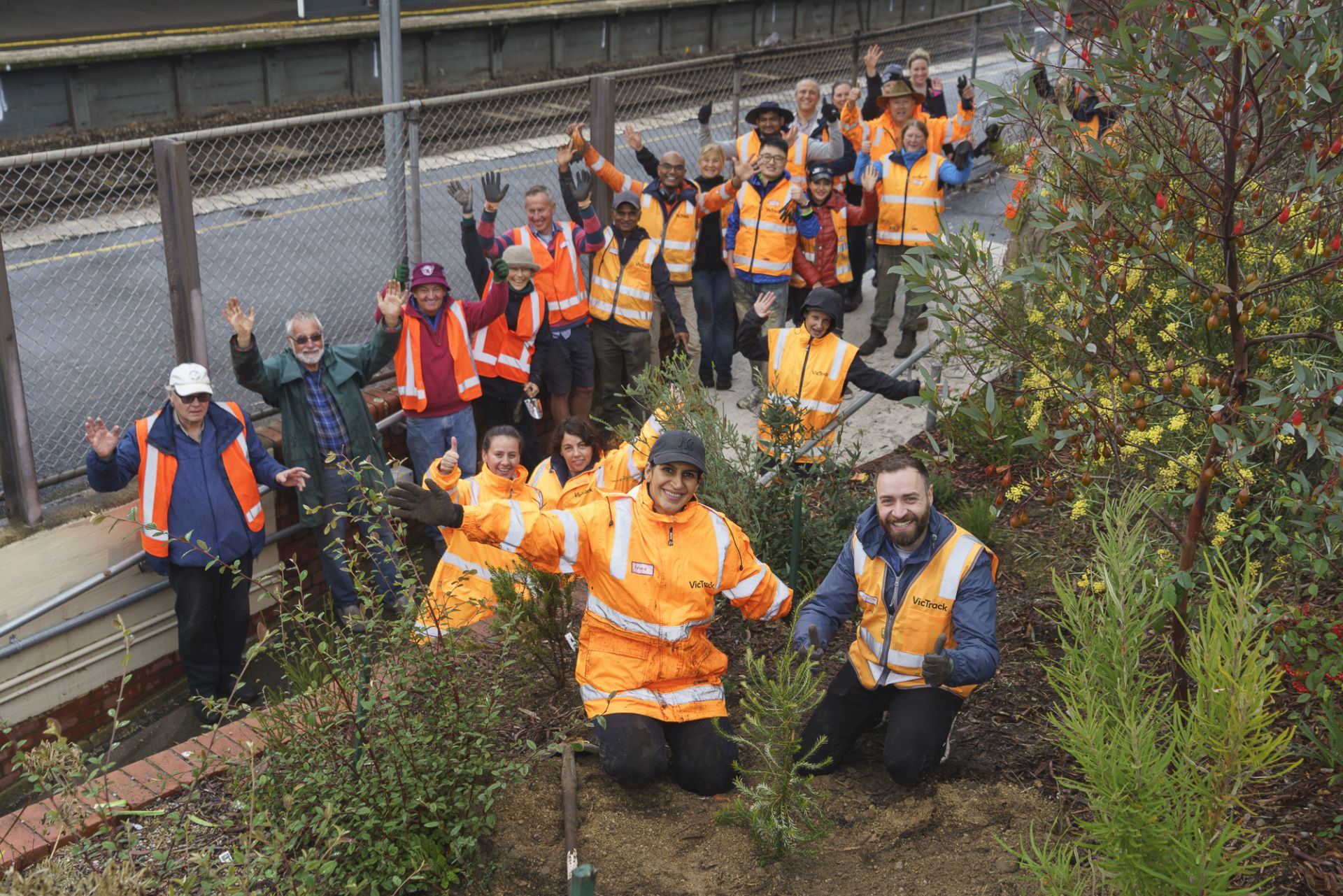 V/Line volunteer day at Woodend ?
V/Line staff volunteers joined the Woodend Stationeers to work on the extensive landscaping they have already undertaken across Woodend Station and to talk through the plans for what they want to do next. Plans include landscaping around the former train turntable and an old water tank. Then it was coffee, cake and conversations at a local cafe to finetune future plans to do more.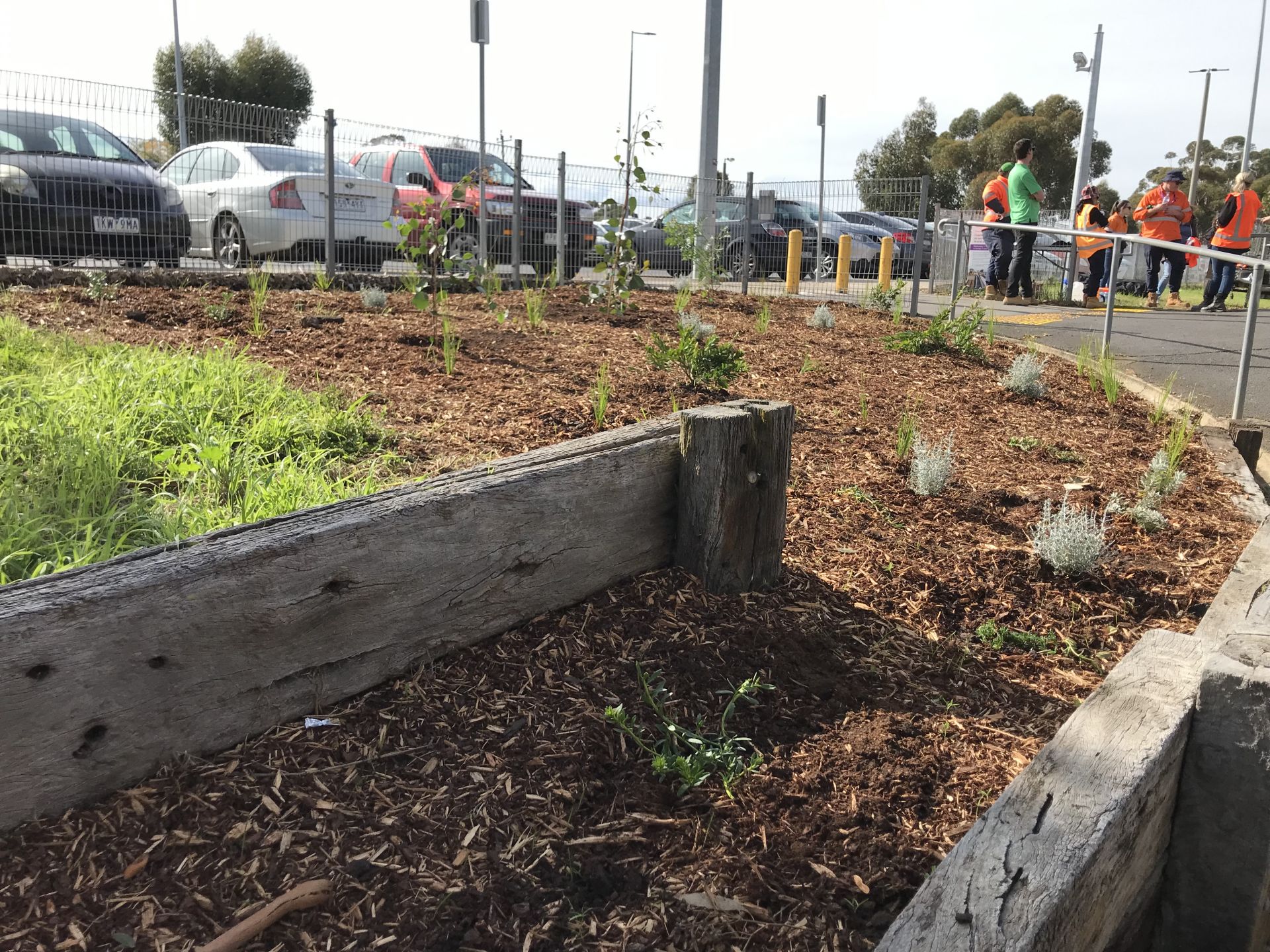 Keen to know more? You can volunteer in a range of areas including our Stationeers and Adopt-A-Roadside programs, Corporate Clean-ups and planting ???