SUSTAINABLE COMMUNITIES – TIDY TOWNS
Since 1981, the Sustainable Communities – Tidy Towns Program has been rewarding and recognising projects around litter, waste management, recycling, heritage, community spirit and other environmental areas in towns both large and small across the breadth of NSW.
Sustainable Communities – Tidy Towns Singleton Event
Join us as we recognise, celebrate and reward the sustainability initiatives of the NSW regional Tidy Towns groups, councils, businesses and community groups at the Keep Australia Beautiful NSW 2022 Sustainable Communities – Tidy Towns Awards.
The event will be hosted by 2021 Sustainable Communities – Tidy Towns Award Winner, Singleton from Friday the 3rd of March 2023 to Sunday the 5th of March 2023 in Singleton.
Friday 3rd March 
The weekend will kick-off with registrations and a Welcome Function on the Friday evening with live music, local artisan stalls, and a hearty sit down meal to fuel us for the weekend ahead.
Saturday 4th March
On Saturday morning you'll be refreshed with tea, coffee and a light morning tea whilst being inspired by presentations and case studies from this years award entries. After a quick lunch you'll be taken on one of four available tours and return with time to explore the historical and diverse offerings of Singleton. All of this in anticipation of the main event on Saturday evening where we will announce the winners for 2022 over a three course meal.
Sunday 5th March
To cap it all off there will be a Farewell Breakfast on Sunday morning before we all return home motivated and inspired to work on more sustainable projects in time for the 2023 Sustainable Communities – Tidy Towns Awards.
For the full program, booking details, and tickets please click the links below.
Winning the title of the "State's Tidiest Town" has become a much sought-after honour and is highly contested by small and large towns alike. View historical winners of Tidy Towns below.
All regional towns, councils, community groups, businesses, schools and individuals are invited to take part in this program by submitting an entry in one of the 14 categories or the Overall Award. There is no fee for entries to the awards.
The State Overall winner has the potential to become a finalist for the National Keep Australia Beautiful Award, and may also host the awards weekend for the year following their win. This is a great opportunity to showcase your town, but is not mandatory. If you are not in the position to host the awards, do not let it deter you from entering.
The 2022 Sustainable Communities Tidy Towns Awards will be co-hosted by Keep Australia Beautiful NSW and Singleton from the 3 – 5 March 2023.
To register to receive updates about the event as they become available please email events@kabnsw.org.au.
2020 Sustainable Communities – Tidy Towns Awards
The Sustainable Communities – Tidy Towns Awards Program incorporates several levels of awards, category awards, overall town awards by population and the Overall Sustainable Communities – Tidy Towns Award.
Previous participants have advised us of numerous social, environmental and economic benefits of entering into the program:
Increased community pride, morale, spirit; and physical, mental & social well-being;
Social interaction & co-operation between community members, groups and partners;
Improved natural environment and restoration of wildlife habitats;
Strengthening of current partnerships or initiation of new ones between community members and groups, councils and businesses;
Potential for increased tourism and amenities for the local community;
Reduction of waste, graffiti prevention, and enhanced management of waste services;
Permanent recognition for winners and valuable feedback on award submissions;
Public awareness of environmental education issues;
Networking opportunities between industry, government, and environmental leaders and experts;
Introduction and/or recognition of sustainability initiatives;
Recognition of good governance in local government;
Opportunities to showcase and celebrate the innovative work, expertise, and vision of your organisation or project;
Increased valuable media exposure for your local area and community projects;
Learning about other sustainability projects within NSW and sharing ideas with key stakeholders;
Creating excitement and motivation for communities by recognising their efforts in sustainability or other environmental initiatives and programs.
The Sustainable Communities – Tidy Towns Awards are open to rural, regional and coastal towns and villages across NSW. Category entrants include (but are not limited to) Tidy Towns groups, Individuals, Progress Associations, Youth Organisations, Landcare Groups, Chambers of Commerce, Local Authorities, Tourism Associations, Schools, Business, Small Enterprises and Industry, Registered Clubs and Service groups.
While projects may be ongoing, they must have recent significance with results shown over the past financial year. Previous overall and category award winners are welcome to enter again, but projects must have progressed from the previous entry, and those new achievements or outcomes must be demonstrated.
Please note that the winning town may be eligible to be nominated to the National Sustainable Communities Tidy Towns Award to become the National Sustainable Communities Tidy Towns Winner, however entry to this is not mandatory. If you would like to be considered to go forward for the National competition the entry criteria includes the following categories:
Dame Phyllis Frost Litter Prevention
Resource Recovery and Waste Management
Heritage and Culture
Young Legends
Environmental Sustainability – Energy
Environmental Sustainability – Water
Environmental Sustainability – Natural Environment Management
Environmental Communication and Engagement
Community Health, Wellbeing and Interest

As with the NSW overall winner, other achievements will be taken in consideration by the judges. 
2021 Sustainable Communities Tidy Towns Winners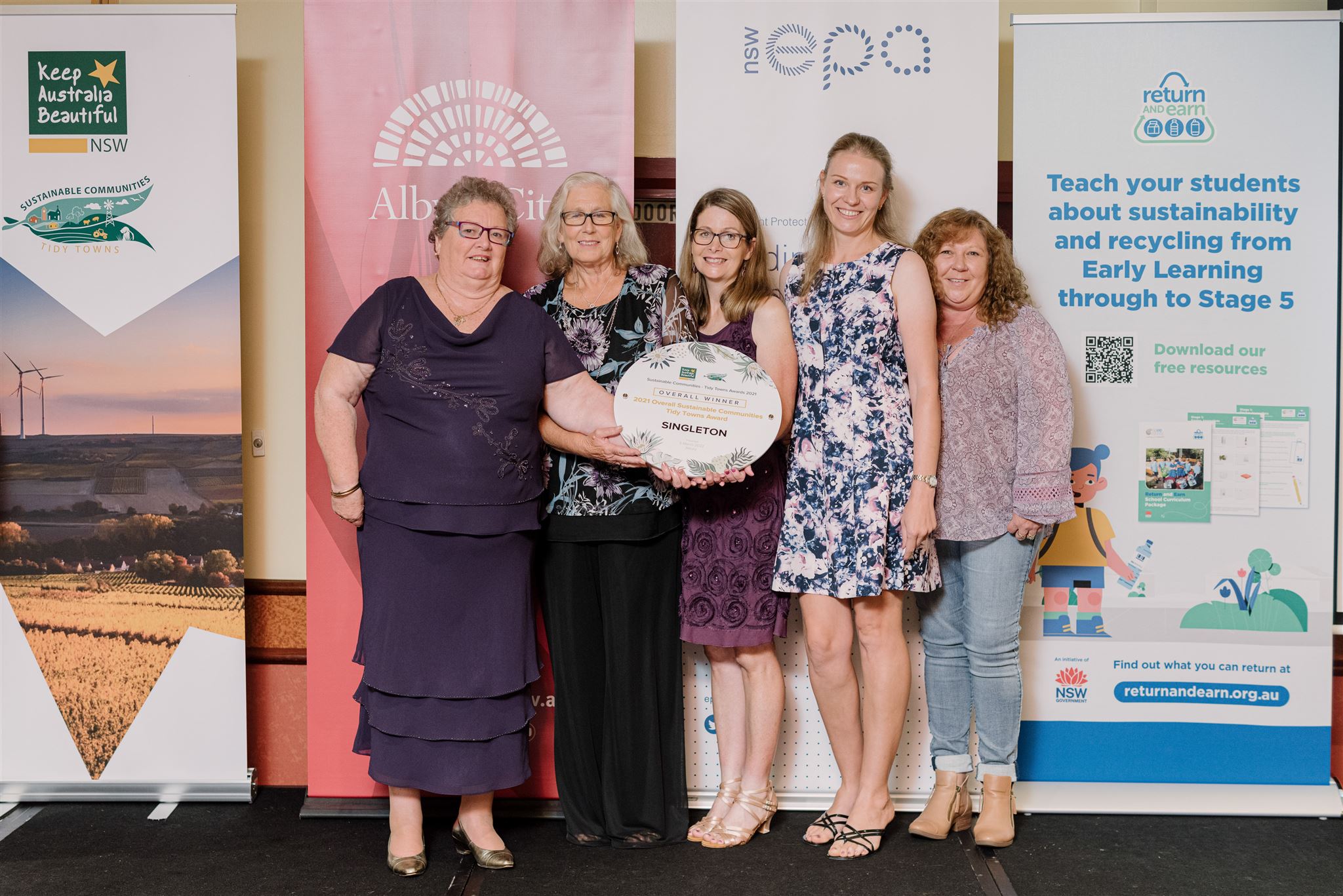 Singleton is a long-time competitor in the Sustainable Communities – Tidy Towns Awards program, being a recipient of the 2016 Overall NSW State Award, Highly Commended award in the 2006 National competition and Spirit of Australia award in the 2006 National competition.
The town takes environmental sustainability seriously, which is demonstrated through high-calibre initiatives including the Singleton Waste Facility that recovers resources from 15 streams, diverting almost 2,000 tonnes of waste from landfill – an increase of more than 400 tonnes – in 2020/21.
Litter prevention, sustainability and recycling also dominate, with several initiatives featuring heavily in the community's approach to waste minimisation.
Singleton residents' care also extends to the surrounding natural environment through several projects that increase environmental awareness in the local community. The work carried out in Col Fisher Park, for example, was of a great importance. The area is an important riparian bushland area because of the rare and threatened River Red Gum trees, the rich biodiversity and connectivity with Nowlan Park, Robinson Reserve and a network of vegetated gullies.
Singleton has a particularly wide network of community organisations that communicate well, proving that they can work collaboratively for another's cause.
The local Wonnarua people are the traditional owners of the Singleton area and are recognised, respected and celebrated through many cultural events. In 1999, The Wonnarua Nation Aboriginal Corporation was established to represent the Wonnarua people.
Through the Singleton Clontarf Academy, the Clontarf Foundation – although not well known – makes a big difference to the future of many young Aboriginal and Torres Strait Islander men by assisting them to complete school, develop strong community connections and pride, and prepare for employment.
2020 Sustainable Communities – Tidy Towns Winners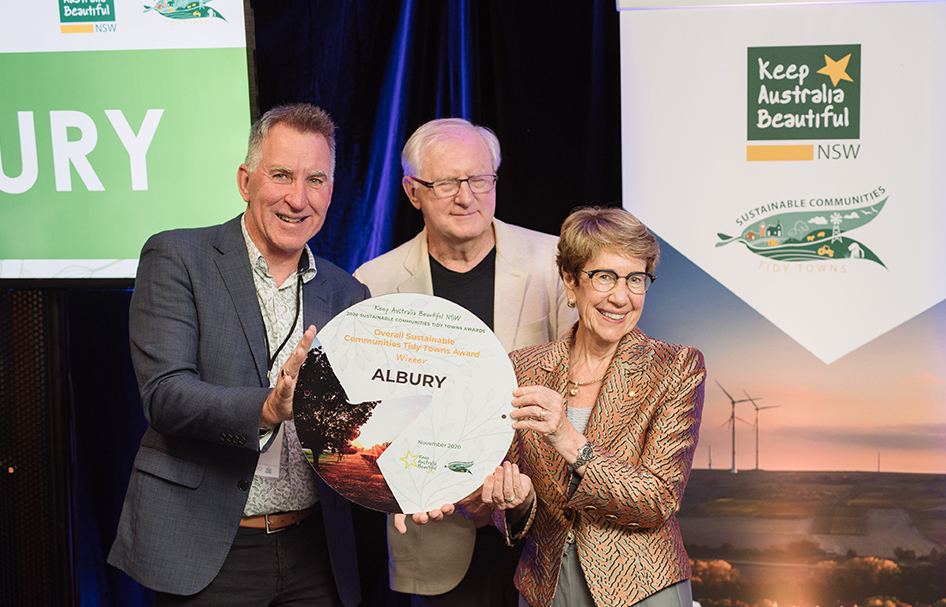 Albury City is forthright in stating that it has a 'two city, one community' culture.
There is strong evidence of proactive engagement by Council with the community, and a comfortable willingness of the community to 'have their say' in decision making.
Community and political pressure to effectively manage the environment is increasing, and Council has achieved good results in these, often competing, arenas.
Council has an effective strategic planning process with adoption of the overarching Albury 2030 Strategic Plan, and subsequent Sustainability and Environmental Reports, Action Plans, Projects and Monitoring Programs.
This year, Albury also won the Waste Less, Recycle More Waste Minimisation Award, sponsored by NSW EPA; the Renewable Energy Award; the Recycled Organics Award; and the Overall Population (Category E: 20,000+) Award; and were Highly Commended in the Community Spirit and Inclusion Award.
2019 Sustainable Communities – Tidy Towns Winners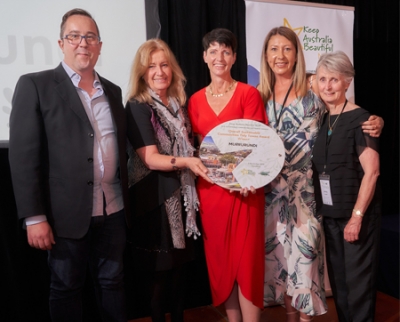 Murrurundi have consistently been strong in their environmental and social programs for many years. The stand-out project this year was their Doing it for the Farmers, a program to support their drought-stricken area. Our assessor gave special mention to the towns ability to work together during the extreme drought conditions and that much had been achieved with very little.
This year, Murrurundi won awards in the Environmental Communication Award with their 'Hundred Mile Dinner' and the Community Spirit and Inclusion Award for the 'Doing it for the Farmers'.
Another small town that punches above its weight, showing that when everyone works together, much can be achieved.
2018 Sustainable Communities – Tidy Towns Winners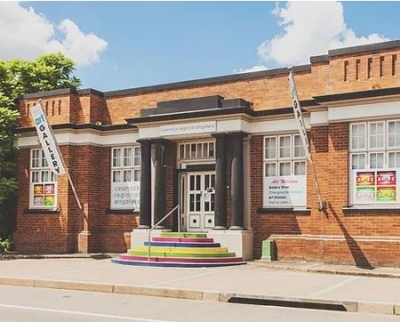 Cessnock has engaged with the community at many levels to make their region more liveable, attractive and productive. Practical examples include:
A Men's Shed that assists many parts of the community with woodworking and metal working projects and repairs;
a community garden and recycling with native plant production, as well as traditional health and wellbeing benefits;
Proactive engagement with seniors throughout each year, highlighted with celebrations during Seniors Week.
A similar engagement with young people.
A Regional Art Gallery that hosts 12 exhibitions each year, educational activities and special events.
A co-ordinated waste and recycling program, including construction of a new and easy to use waste transfer station, proactive encouragement of the community to use the waste transfer station, an engaging illegal dumping control program and kerbside recycling collection.
A comprehensive Biodiversity Communications Strategy that explains to the community the value of local biodiversity and how to care for it.